our history
Doxa was established in 1972 by Father Joe Giacobbe, a young priest who worked with some of Melbourne's most disadvantaged communities.
During this time he realised that many young people he worked with might never have a holiday or visit the country during their childhood. He decided to establish a camp at Malmsbury to give these young people a positive life experience possibly for the first time, and so Doxa was born.
From its humble beginnings, hundreds of people have worked together to help make Father Joe's dream of lasting change for disadvantaged young people a reality.
To all those who have been part of the story and to all who believe in making a difference, we are both grateful and indebted.
"The only way to achieve anything is to start" – Fr Joe Giacobbe
1972
Father Joe Giacobbe develops a vision of establishing a camp for young people to experience life away from the city after working in some of Melbourne's most disadvantaged communities.
1973
A Sportsmen's Night hosted by Roy Higgins raises $10,000 for Father Joe's camp concept. This leads to the launch of an official appeal with funding from State and Federal government and a final fundraising figure of $300,000.
1976
Malmsbury Camp is formally opened by Sir Henry Winneke, Governor of Victoria.
1992
The Doxa Cadetship Program is established, offering young people the opportunity of a tertiary education.
2004
Our City Camp is established in Melbourne CBD, giving rural primary school children the chance to experience inner city life.
2007
Doxa School, Bendigo opens its doors for young people experiencing difficulty in the mainstream education system.
Doxa is a registered Public Benevolent Institution (advancing social or public welfare) with the Australian Charities and Not-for-profit Commission (ACNC).
We have an independent Board, Committees and Auditor. Our voluntary Board of Directors have the responsibility of our strategic direction and ensuring good governance.
Each member brings significant expertise gained from outstanding careers with some of Australia's most regarded organisation.
We thank and acknowledge the Board for their generous gift of time and expert guidance.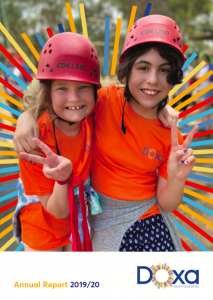 Fr Joe Giacobbe

Chairman
Founder, and current Chairman, of Doxa Youth Foundation, Father Joe Giacobbe has a reputation that precedes him and is the driving force behind Doxa past, present and future. Father Joe set up the Doxa Youth Foundation in 1972 after his ecclesiastical work in Melbourne's inner suburbs highlighted the plight of disadvantaged young people who did not have the financial resources, support or opportunity to have access to educational and recreational opportunities in a rural setting, thus the establishment of the Malmsbury residential complex in 1976.
Since its inception over 45 years ago, the Victorian not-for-profit has grown from humble beginnings to an established and well-respected charity which operates across multiple sites and supports over 8,000 young people each year. With Father Joe's original vision still very much at the core of Doxa, his legacy continues as he heads up the Board of Directors as Chairman and guides the Doxa Youth Foundation of the future.
 "The only place where success comes before work is in the dictionary" Vince Lombardi

One of Fr Joe's favourite quotes…"Attitude determines altitude"  Zig Ziglar
Julie Harrison
CEO
Julie Harrison's passion and career focus have always been about improving outcomes for children and young people, especially the most disadvantaged.  Julie initially graduated as a social worker and has worked in the children's and family services sector ever since.  Prior to joining the Doxa Youth Foundation, she was Director of Counselling and Family Services at Centacare Melbourne and Director of Operations with RACR.  Julie has also managed large portfolios of children's and family services at Melton Council and the City of Greater Dandenong in Melbourne. Julie has a Master of Human Services Management and a Graduate Diploma in Evaluation from the University of Melbourne.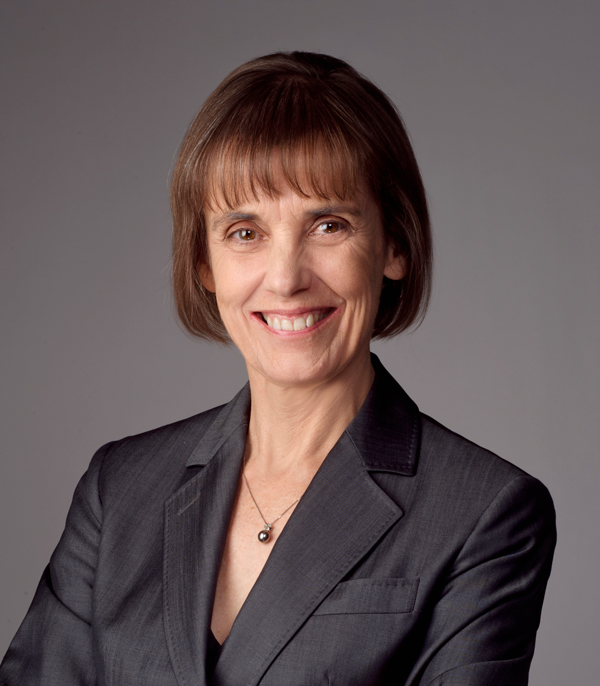 James Barber
Director
Professor James Barber is an experienced academic and university administrator. He was previously Vice-Chancellor at the University of New England (2010-2015), Deputy Vice Chancellor Academic at RMIT University (Melbourne & Vietnam) (2007-2010), and Dean at the University of Toronto (2003-2006). Amongst his achievements, he is the winner of North America's award for research into evidence-based practice (the Pro-Humanitate Medal) for his work in the field of child welfare and is the winner of the Vice-Chancellor's Award for Excellence in Teaching.
Although semi-retired, he is contracted to Polytechnic Institute Australia where he is CEO and he is Executive Director of PIA Global. James also serves on a number of charitable Boards, including the Cardoner Project for young adults where he is chair of the Board. James Barber was appointed as a Director of the Doxa Youth Foundation in 2018.
Susan barbour
Director
Susan has over 20 years' experience working in accounting firms in both Australia and overseas. Having qualified as a Chartered Accountant in Australia, Susan worked in London for seven years and loved travelling around Europe performing audits in locations such as Monaco, Cyprus and Russia. Susan then worked in Vladivostok, Russia, for three years, heading up the office and international audit division of an internationally recognised mid-tier firm. Upon her return to Australia, Susan worked for another mid-tier firm before joining Baumgartners to assist in establishing the audit division.
Susan has experience in auditing a diverse array of entities from small Not for Profits and AFSL licencees to a large listed mining company.
Susan Barbour's philosophy is that great audits start with fully understanding her clients needs and end by delivering results to meet those needs on a timely basis.
As the newest appointed Director, Susan looks forward to bringing her commercial experience to Doxa and assisting the organisation achieve maximum results.
Michael McIntyre
Director
With a career spanning 34 years with the Victorian Law Department as a Clerk of Courts/Registrar, Michael McIntyre has a great experience of the justice system. He has worked at various Court locations throughout regional Victoria and the metropolitan area, with the final 12 years as the Registrar at Broadmeadows Magistrates Court. As a trained mediator Mick assisted in many conflict resolutions in both criminal and civil matters especially where young people from low socio-economic domestic situations were involved.
He also spent seven years (2005-2011) as a Court Registry Development Program Adviser with the Papua New Guinea/Australia Law and Justice Partnership based in Port Moresby, Papua New Guinea which enabled him to be actively involved in racial, gender and cross cutting issues which impacted on disadvantaged individuals and groups. Michael brings to Doxa a great all-round understanding of the issues faced by people in adverse situations and is keen to be part of a team that can provide some relief and remedy to them.
Denise clarke
Director
An educational leader and passionate teacher, Denise Clarke is currently the Assistant Principal of a specialist school for students on the autism spectrum. Prior to this, she held leadership positions as Principal of West Melbourne Primary School and the Principal of Baltara School. Her career has spanned mainstream and specialist schools in rural and metropolitan Victoria, including disadvantaged schools in the western suburbs as well as schools for students with intellectual disabilities; social, emotional and behavioural disadvantage; and students on the autism spectrum. Denise completed a Doctor of Philosophy degree on 2009 with her thesis focus on "Timely Intervention" for student with challenging behaviours.
As a Director, Denise brings significant experience in strategic planning and implementation, program evaluation, policy development and financial management to Doxa. Denise is keen to ensure that policies reflect fair and effective distribution of resources so that Doxa can gain maximum benefit from our programs for the most disadvantaged young people in our community.
John Pearce
Director
John Pearce [BSc(Hons), BTh, DidEd, GDipAppSc, LLB, GDipLegalPrac, GDipNotarialPrac] is a former senior Mathematics teacher and an experienced Solicitor and Notary Public. He has a long history of working within government, including several years in a senior legal role in Land Victoria's Legal Branch. As well as managing his own legal and notarial practice, he is a Senior Legal Ethics Consultant for the Law Institute of Victoria, providing ethics advice to legal practitioners.
John was admitted to the Supreme Court of New South Wales in 2001 and appointed by the Supreme Court of Victoria to the office of Notary in 2008. He is the Immediate Past President of The Society of Notaries of Victoria (2016 – 2018) and a Fellow of the Society. He is also a former Executive Governor of The Australian and New Zealand College of Notaries, as well as being a Fellow of the College.
John has a diverse range of academic qualifications. He has a First Class Honours degree in Pure Mathematics, a Bachelor of Theology degree, a Diploma in Education, a Graduate Diploma in Social Statistics, a Bachelor of Laws degree and Graduate Diplomas in Legal Practice and Notarial Practice.
John offers a broad range of skills and experience to Doxa Youth Foundation, having joined the DYF Board of Directors in 2018.
Joe Marchio
Director
A teacher by profession, with a past in the trades industry, Joe Marchio brings to the Doxa Board knowledge of the secondary school system and experience in the TAFE sector. He worked in Western Australia for two years at a Christian Brothers Agricultural College with students from a diverse range of backgrounds, mainly Indigenous, and those with additional learning needs. On his return to Melbourne, he was appointed Risk (OH&S) Manager and Area Leader of Technology at Parade College for 9 years. Joe is currently semi-retired and mentoring his successor.
His first connection with Doxa was taking a group of underprivileged primary age children to Malmsbury camp in the early 1970s. He became passionately involved in Doxa fundraising and participating in working bees at Malmsbury Camp over the years and is honoured to have received Life Membership. Joe brings to the Board extensive leadership and experience from the industrial and education sectors over many decades.
Justin Cooney
Director
Justin Cooney is a lawyer working in industrial/workplace relations. Justin has been an adviser to the Victorian government, has worked in the APS and worked in a private legal practice. Justin currently works as a lawyer for the Transport Workers Union. He has been a member of the Aviation Industry Reference Committee and the Tourism, Travel and Hospitality Industry Reference Committee. He is a former president of the St Vincent de Paul Society Footscray Soup Van; a member of the committee of the Melbourne Sub-Branch of the RSL (Duckboard Club); as well as a long-standing supporter of Doxa Youth Foundation, as a valued Member and now as a Director.
CONNECT WITH DOXA
P: 03 9046 8200
E: 
Suite 2, Ground Floor, 355 Spencer Street , West Melbourne VIC 3003
This message is only visible to admins.
Problem displaying Facebook posts.
Click to show error
Error: Server configuration issue