The Doxa School Bendigo celebrates it's 10th anniversary this weekend. Celebrating a decade's worth of achievements, successes and personal greatness is pretty powerful so we had a chat with the Principal, John Russell, who has been in the hot seat since the school started in 2006.
1. So John, first things first – why do you do what you do?
I am passionate about giving young people the opportunity to be the best they can be, for themselves and the broader community.
2. How is the Doxa School Bendigo different from mainstream schools? 
Our philosophy is based around our belief in our role to facilitate change for our students. We do this through challenging them and then giving them the opportunity to make different choices than those that previously haven't worked for them.
At the Doxa School Bendigo we place a significant emphasis on wellbeing and good mental health; our curriculum has a strong Personal Development and Emotional Literacy focus along side the normal academic program.
Our school rules – Be Responsible, Be Kind and Thoughtful, Be Fair and Be Safe – promote an environment where students feel safe and encourage a sense of belonging that enables trusting relationships.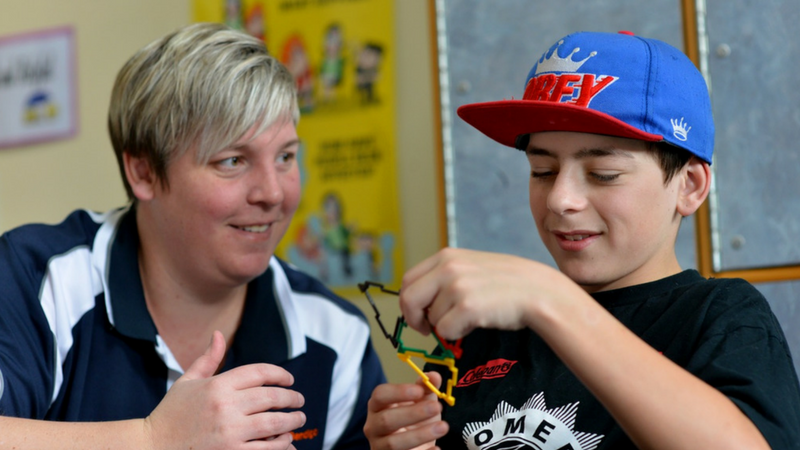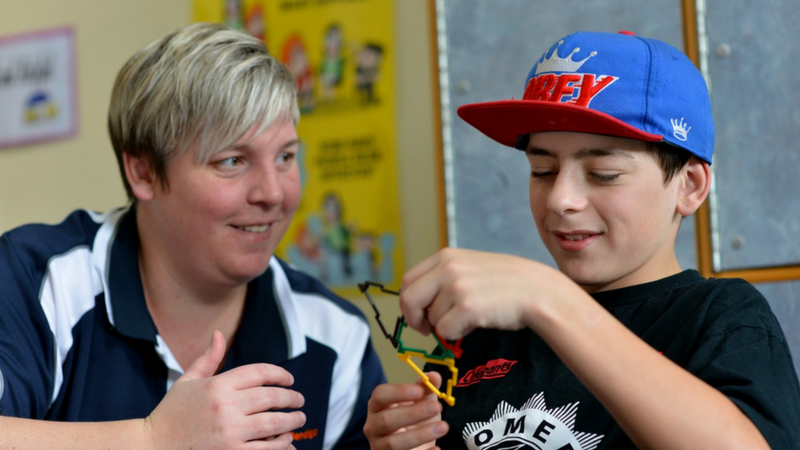 3. Why is providing an alternative education model important?
The educational philosophies that underpin our system in Australia is one steeped in western industrial history. The system, its institutions and our assessment and reporting models are based around a one size fits all mentality and clearly it doesn't.
Some schools are innovative and explore new ways of learning and teaching but still alternative settings and Flexible Learning Options have a real place in providing opportunities for the ever growing numbers of young people who are unable to engage in mainstream education.
4. We came to the annual graduation evening last year. Can you tell us about the significance of this event? 
Our annual awards evenings are fantastic celebrations of our young people's achievements through the course of the year.
One of my greatest joys is to see the excitement and pride on the faces of students as they are acknowledged. And even better the looks of pride that parents and families have when their daughter or son, sister or brother are recognised in a way that they may never have been before.
5. 10 years is a significant milestone and you've been at the helm the whole time. What are the biggest changes you've seen at the school over the last decade?
I have been at the Doxa School Bendigo since it opened in 2006 and over that time there have been some significant changes.
Our original program catered for 13 students aged 11-15 with a 6 month enrolment and a 12 month outreach follow up support program. Now we have a program that supports 46 students aged 12-18, enrolment time frames are more flexible with some students remaining for up to 3 years depending on their needs.
One thing is certain about the Doxa School Bendigo – nothing stays the same, it is a dynamic evolving environment, that's what makes it such an interesting and challenging place to work.
6. What have been some of your favourite moments from the last 10 years?
Our awards evenings are a favourite event for me each year but there are many other moments such as the camps and excursions that have provided wonderful experiences for our students.
Often the most powerful moments come from a few words of appreciation from a student or parent, then I realise the work we do here is worthwhile and important, it really can change peoples lives.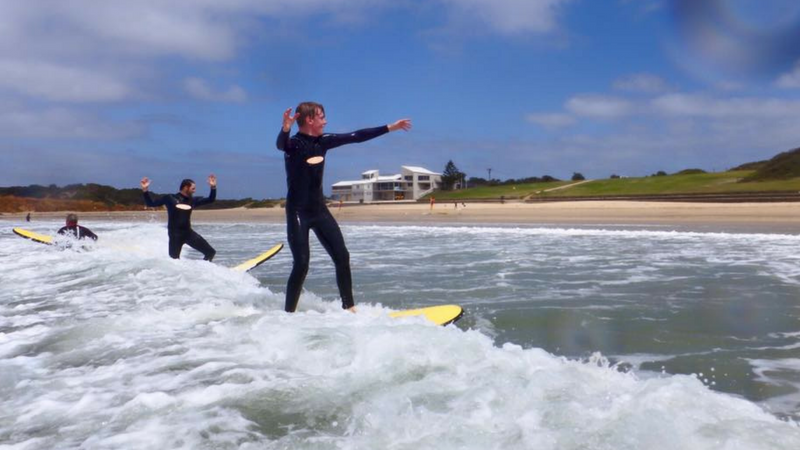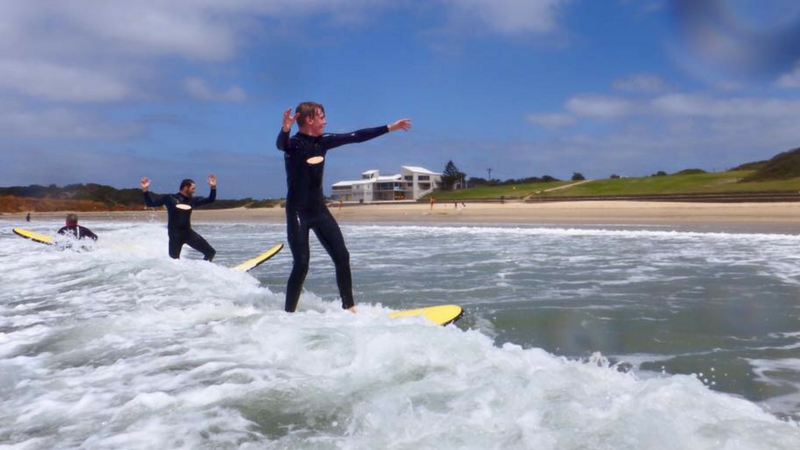 7. Can you tell us about some of the school's success stories? 
There have been over 540 young people that have been enrolled at the Doxa School Bendigo over the course of our story. Many of these young people have achieved success, some back in mainstream education, some in the workforce and in other learning environments. Two ex-students I would like to mention are Lucy and Matt.
These two young people have shown that given opportunities you can change your future if you have the desire to do it.
Lucy came to us as she was a poor school attendee but she was a hard worker driven by a desire to succeed. She participated in our Hospitality program and has since left school and currently manages a café in Bendigo.
Matt joined our junior program determined to gain skills to get a job. He joined the Engineering group and developed a passion for mechanics. He was dedicated to doing work experience and eventually got a foot in the door at a local workshop. Matt was offered an apprenticeship and grabbed this opportunity with both hands. Earlier this year he was named Bendigo Kangan TAFE Automotive 1st Year Apprentice of the Year.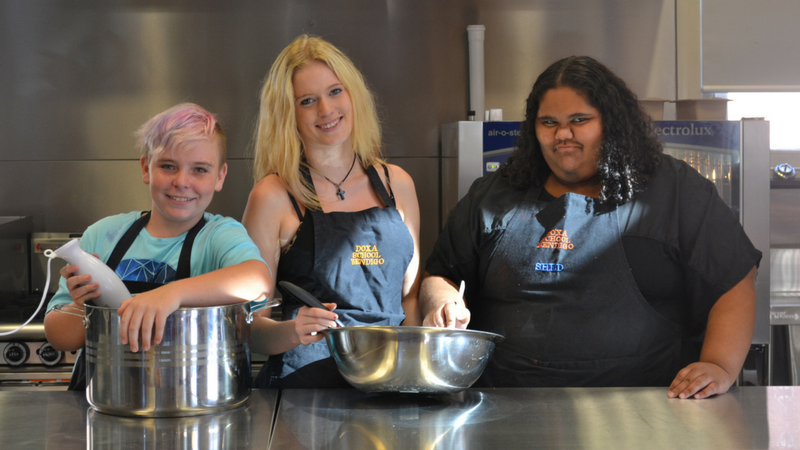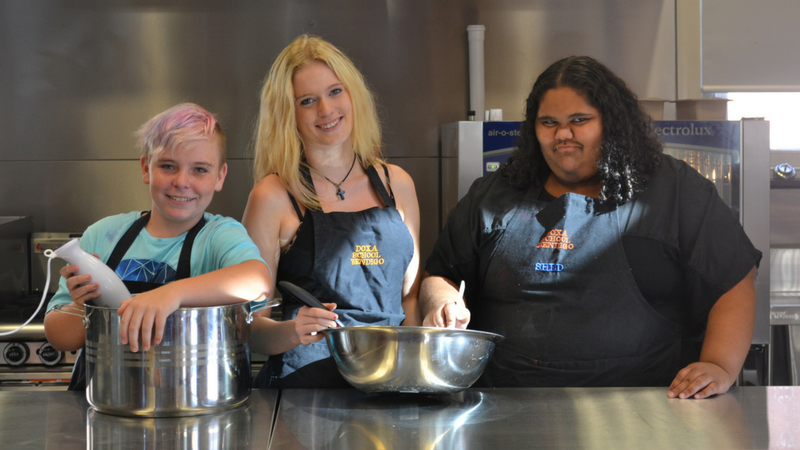 8. What do you see happening for the next 10 years? 
Education is an ever-evolving industry and the impact of technology will continue to create change in the way schools are structured and the way our students learn. For the Doxa School Bendigo the changes will be around our ability to cater for individual student needs in what should be a more flexible learning environment.
9. What are the students doing to celebrate the 10thanniversary? 
Students are involved in our 10 year celebrations with the Hospitality and Cooking groups on catering duties. Some of our senior students are producing a short video presentation for the dinner on the Saturday evening and we hope to have a panel of students past and present to participate in a Q&A session on the night. One item we are organising for the celebration is a photo collage on a wall in our multi-purpose area that will have photos from the past 10 years, this will be a memento that we will have forever.
10. What plans do you have to celebrate the 10th anniversary of the school?
Our school celebrations will take place from October 14th – 16th with:
Open Afternoon on Friday the 14th from 2-6pm. Visitors, families, staff past and present, in fact anyone interested in coming along are invited to have a look around the school, share light refreshments, chat with staff and students and learn more about our journey over the past decade.
Gala Dinner on Saturday 15th at the All Seasons Resort in Bendigo. The evening is open to anyone interested in sharing this celebration with us and details can be obtained from Colleen Lingard by contacting the school on 5442 8140.
Sunday Mass on Sunday 16th at St Killian's Church at 10am. Attendees will be invited back to the school for morning tea and an opportunity for our local parishioners to learn more about the work we do as one of their Parish schools.