If you don't yet know Arif Hazara, then it's time to bring you up to speed. He's one of our Cadets, and he's pretty amazing. Oh, and he was just selected as a youth delegate to represent Australia in the UNHCR's negotations with NGOs in Geneva.
Arif is not just a Doxa Cadet and a student at RMIT but he is also working as Assistant Accountant at Dennis Family Corporation. Outside of the world of work, he is a powerful voice for Hazaras, refugees and asylum seekers in the Melbourne community and more recently, the international stage. We caught up with him to find out more about his experience in Geneva, and here's what he had to say: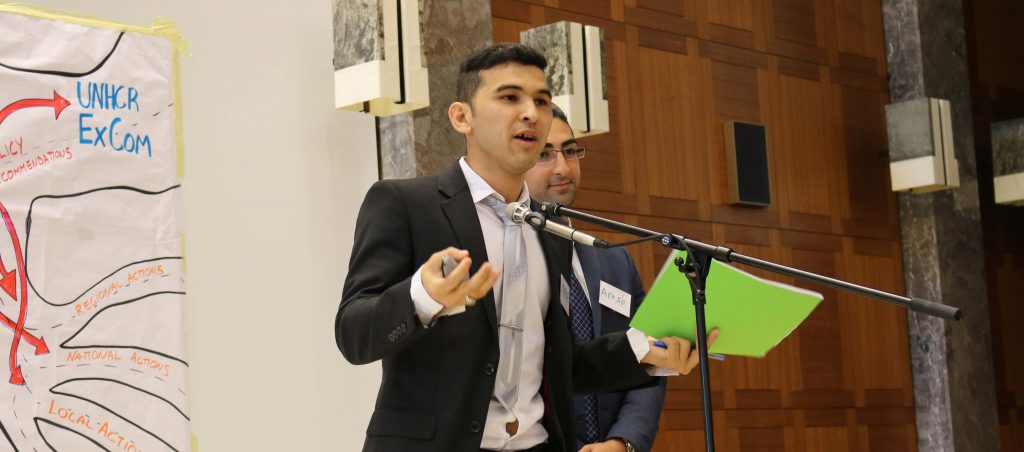 UNHCR NGOs consultations
Attending Global Refugee Youth Conference (GRYC) and the Annual UNHCR NGOs consultations as youth delegate was an incredible learning experience. It was an opportunity for me to be the voice for many, realise my passion and make a positive contribution at a global level. Before leaving for Geneva I had been part of nation-wide consultations with young people in Australia. It provided the foundation for our team's advocacy work at Geneva. I was honoured to represent young refugees and asylum seekers from the Asia-Pacific region, to make sure their inspiring stories are told and concerns heard.
"Representing young refugees was an absolute privilege. I had the opportunity to embrace challenges and push my boundaries."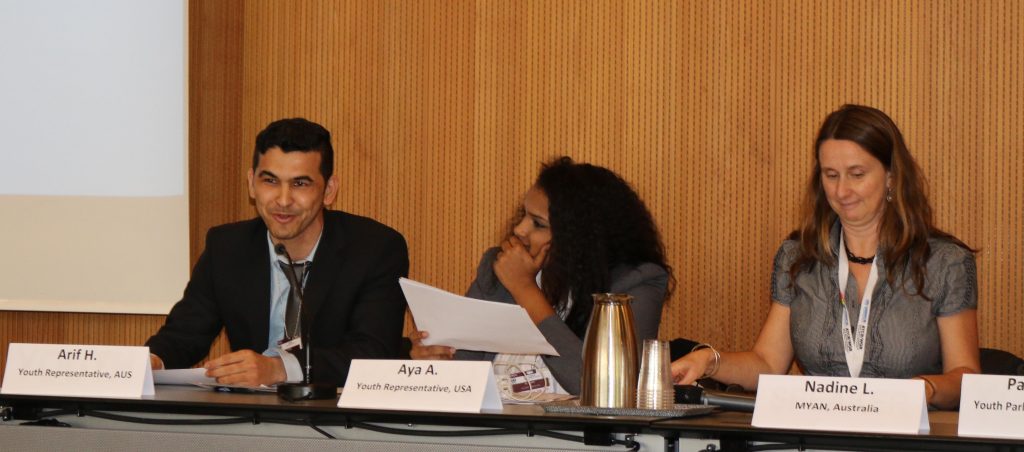 Global Refugee Youth Conference
As we touched the ground in Geneva and the six jam-packed days began to unfold we stretched ourselves accordingly. It was inspiring, challenging and hectic. First on the agenda was the GRYC in which nearly 30 youth delegates had come to participate followed by Annual NGO Consultations and finally UNHCR Standing Committee meetings.
I co-presented the regional priority challenge, facilitated and was panelist at different thematic sessions – emphasizing on the need to acknowledge expertise of young people and providing them dedicated space (through policy making, provision of resource and structural organisational change) so that they can continue to thrive and make a difference.
"It was challenging but I realised that I could be influential."
The Closing Plenary
For me, the highlight was delivering the closing remarks at the closing plenary of the consultations – I didn't expect to ever experience sitting before a very large audience as I waited for my turn to speak – expectations were high and pressure mounting. During the speech I had become so emotional that I went numb for few minutes after having delivered it. I originate from a country where persecution and systematic discrimination against my community – Hazara people – is rife, where our voices are suppressed, where advocating for the vulnerable means risking your own life. It was a very big moment for me and it made me realise how far I have come.
"Five years ago, we had to sleep rough outside UNHCR office in order to be able to meet someone next morning, five years on, I was meeting their deputy director to advocate for the rights of young refugees in Geneva. It was an emotional encounter"
The Power Of Youth
Overall, the Geneva trip was an enriching experience; it was challenging and enabled me to stretch my capacity and explore the hidden "me". It was inspiring to see talented young refugees from various parts of the world come together, share life-changing work they do and influence decision makers – I was grateful to have been one and amongst them. It was for the first time that the focus of such conversations had been "youth" which all youth delegates proved through their active participation why this should continue to be. This is the power of youth.