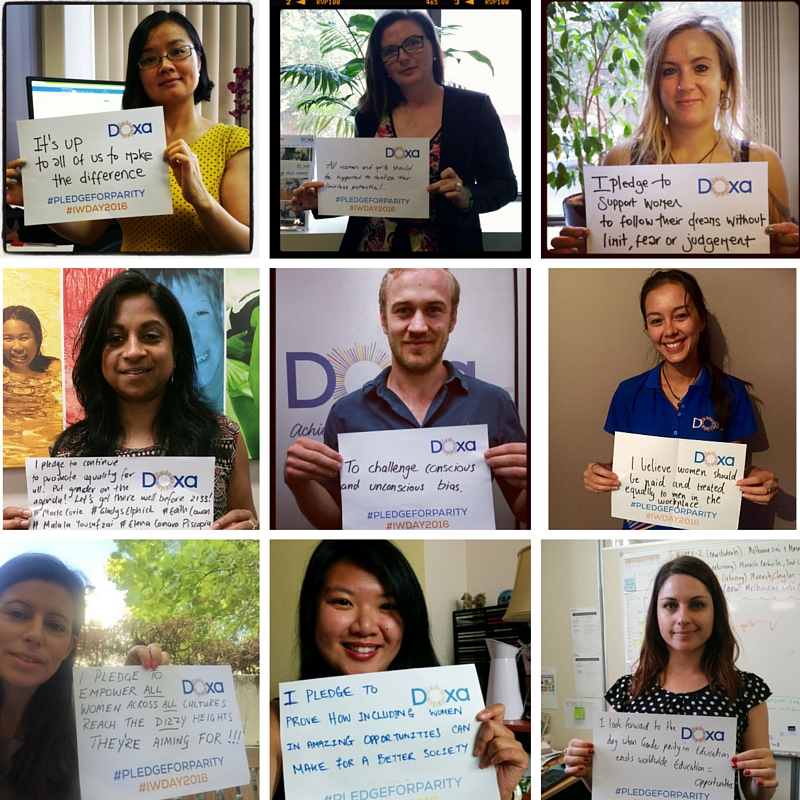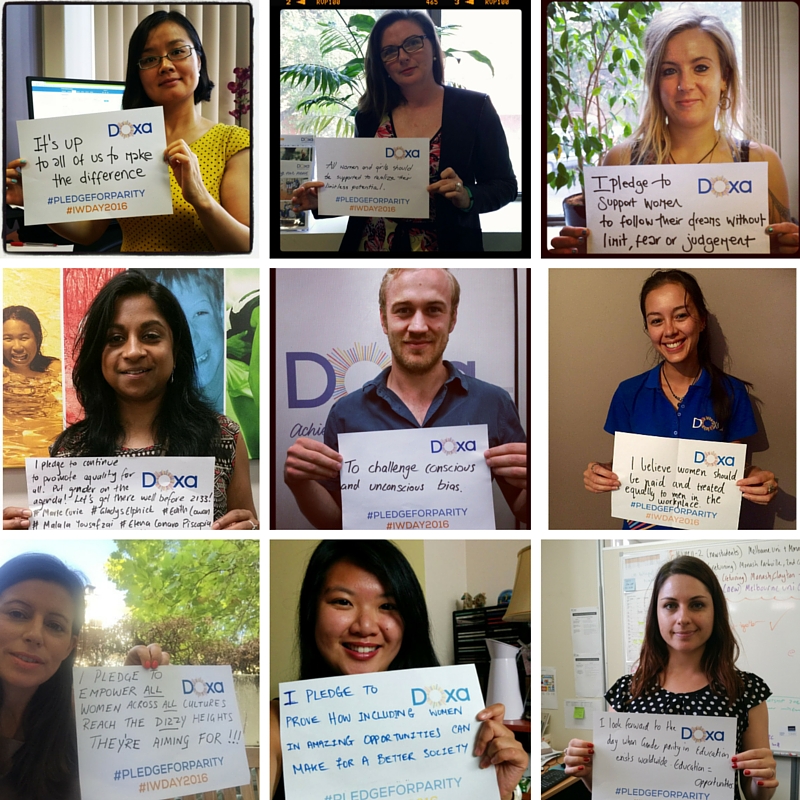 Today is International Women's Day, an annual celebration of the achievements and contributions of women around the world – be they social, political, or economic.
As an organisation, we have a powerful role in promoting and empowering women – through our many programs, and as an employer.
This year's theme – Pledge For Parity – reflects that everyone, no matter their gender, has an important role in striving for greater equality between women and men. More and more organisations are focusing on the benefits of a diverse working environment that sees:
Flexibility for working parents (male and female)
More women in the team
More women in leadership roles within the team
So, how does Doxa stack up?
Pretty well actually.
42% of the Board are women
60% of the Executive are women
40% of Managers are women
Overall that equates to 47% of women in leadership roles
We will be participating in International Women's Day by posting on our various social media channels. You can check out all the awesome and inspirational pledges from our team below…
#PledgeForParity
#IWD2016