This week is Refugee Week and we have been celebrating the young people from a refugee background who we support through our programs.  
We recently ran a Journey Program with a fantastic group of newly arrived / migrant young people from the Western English Language School, many of whom are from a refugee background.

A sense of belonging
Imagine you are newly arrived to Australia. You've undergone displacement from your homeland, tremendous upheaval, possible bereavement and varying degrees of trauma in the process. You arrive in a new country, you don't speak much English and you've got new social norms and a new environment to navigate. What would help you make you feel like you belong?
Leadership. Teamwork. Connection.
Our Journey Program aims to foster these powerful skills in order to empower the participants and foster social cohesion and inclusion. This is achieved through:
Challenge: trekking, bouldering and physical challenges which test the limits of individuals and provide them with an opportunity to work as a team.
Community building: as participants have to carry their tents and belongings, set them up and cook their own meals.
Education: Journey Program participants learn about teamwork, history, local environment and Indigenous culture of the Koorooya National Park.

A shared experience
What's more, Journey Program provides a powerful shared experience which brings young people together. It gives them a chance to shine where perhaps the academic setting would not. And it is something that they can take with them forever.

New skills. New ideas. New opportunities.
So what are we talking about here?  Well, through participating in the Journey Program, young people come out with:
Social skills: initiative, responsibility, teamwork.
Personal skills: self esteem, social confidence, motivation.
Practical skills: bushcraft, cooking, navigating.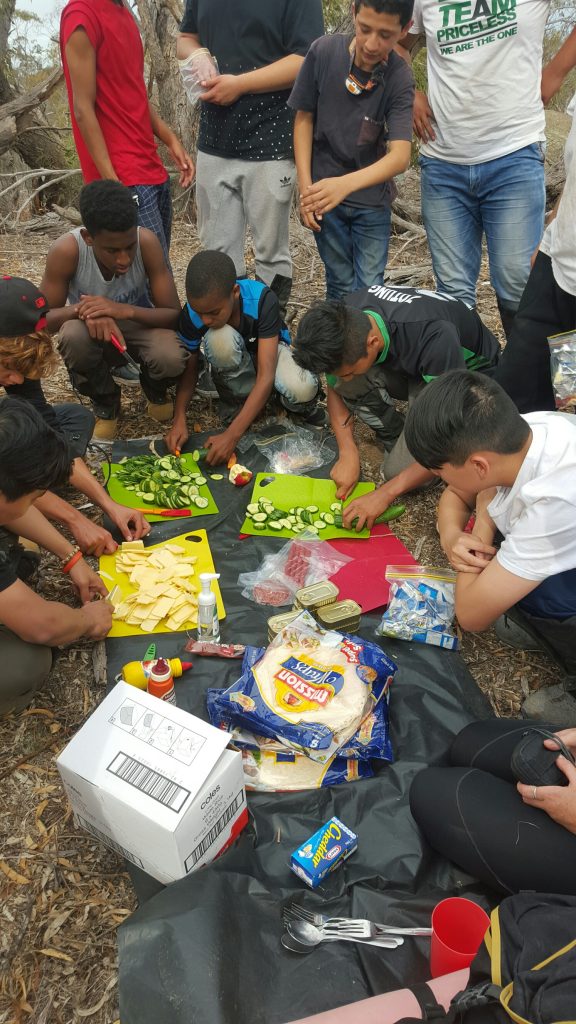 Thoughts & reflections.
The feedback from the Western English Language School has been super positive. The participants are apparently still talking about it, weeks after the trip!
"We all loved the program and everyone would love to go again!"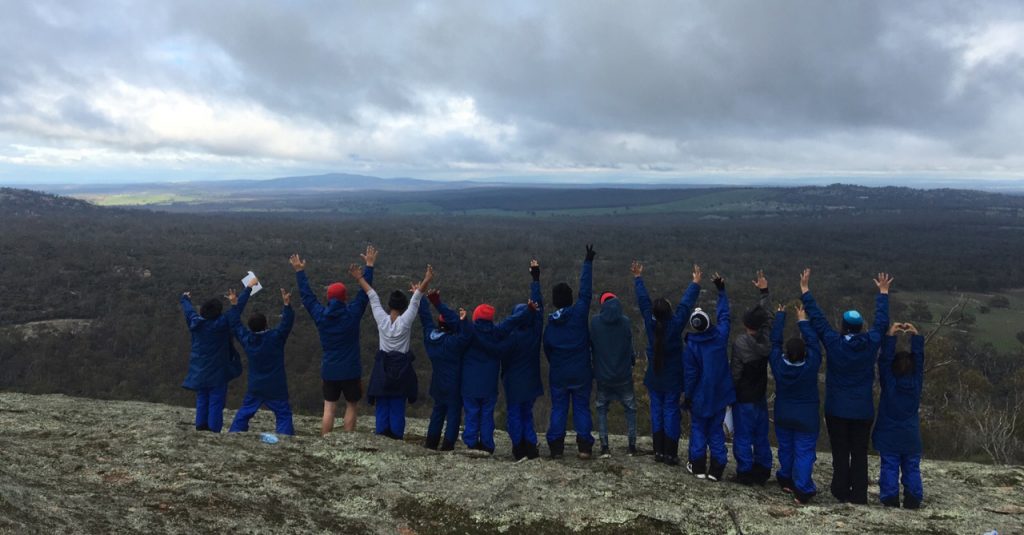 Our Thanks…
This program for newly arrived and refugee young people would not have been possible without the generosity of Gandel Philanthropy.
And of course all the awesome young people and teachers from the Western English Language School – Mr Zac, Mr Marko and Mr Sujeevan.