Kim Quinones is one of our wonderful first year Cadets. She's a certified legend, a Pokemon GO! master and also studying Information Systems at RMIT University.
What's your favourite TV show and why?
Where do I start? I have a long list of favourite TV Shows! I'm a massive geek and love medieval shows such as Game of Thrones and Vikings and I also love comic / superhero TV shows such as Daredevil and Jessica Jones. At the moment, my favourite TV show, that I just finished watching is definitely Stranger Things!! It's so good! It's a bit spooky but it's amazing! 
Can you tell us about your involvement with Doxa?
I am apart of Doxa's Cadetship program and I am a first year Cadet. I'm very lucky to have Doxa as my sponsor company, because it is such an honour to work for them. My role at Doxa is as a CRM Coordinator and I mostly make sure that all the right information and data we have about our customer base are entered and stored within Doxa's database accordingly.
How has Doxa had an impact on you?
Doxa has made such a huge impact in my life. I entered a rough patch in Year 12 and lost my way with what I want to do with my life. I didn't think that I have any chance at all with having a secured pathway, but because of Doxa it all changed. They have given me a chance to step up and become the person who I really wanted to be. I became someone who is passionate, driven and confident with her future. The thought of my future still scares me but now, I have the confidence to believe in myself and know that I can do it.
Doxa believed in me and I wouldn't be where I am today without them.
I've also met the most amazing people ever, both at work and in the Cadetship circle. Everyone is just so lovely and makes you feel so supported and cared for. I'm very lucky to have all these people in my life.
Name some of the things in society that matter to you?
To me, I feel like everyone should respect and not judge one another. Society expects so much things from all of us – how we dress, how we look and how we portray ourselves. All my life I've hated how I look and how I dressed and felt like everyone is always staring at me because I look bad or that I'm ugly. As I've grown up, I've realised, you know what who cares what they say?! They're probably just looking for something to judge because they're miserable themselves.
I say, no matter who you are and where you come from, everyone is beautiful and amazing inside and out!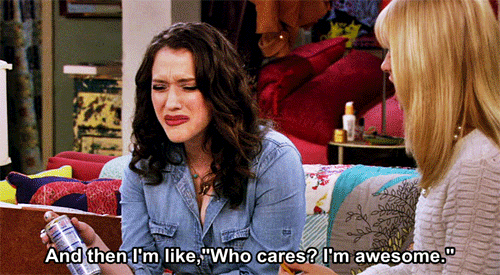 What's your favourite social network and why?
My favourite is both Instagram and Snapchat! I both use them all the time. I love Instagram more though, because I enjoy following different people who expresses themselves using make-up. I admire the art and confidence that they bring and share to the world. Another thing I adore about Instagram is being inspired every day and seeing the world through other people's pictures… it makes me a dreamer.
What are the top 3 things on your bucket list?
Drive around and explore Europe
Skydiving
Go to the Wizarding World of Harry Potter, in Orlando, Florida